Welcome to the New Starter Hub
The New Starter Hub has all the information you'll need to make shopping for Back to School a breeze! Explore this page to find out about booking an appointment, shopping online, grabbing some great deals, and much more.
Whether you're buying for a new starter, or looking for some Back to School offers - we've got what you need.
Time is ticking!
Shop now to get all you need before Back to School and benefit from…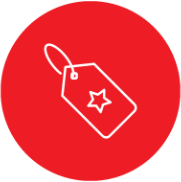 Exclusive deals
and offers
Sign up to our newsletter to receive exclusive offers across our Accessory and Essentials ranges.

T&Cs apply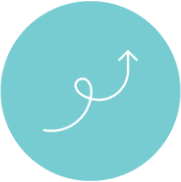 Free extended
returns
We always offer no-fuss returns, but during Back to School we've extended our returns period so that you can shop with confidence and exchange purchases if your child outgrows their new uniform before term!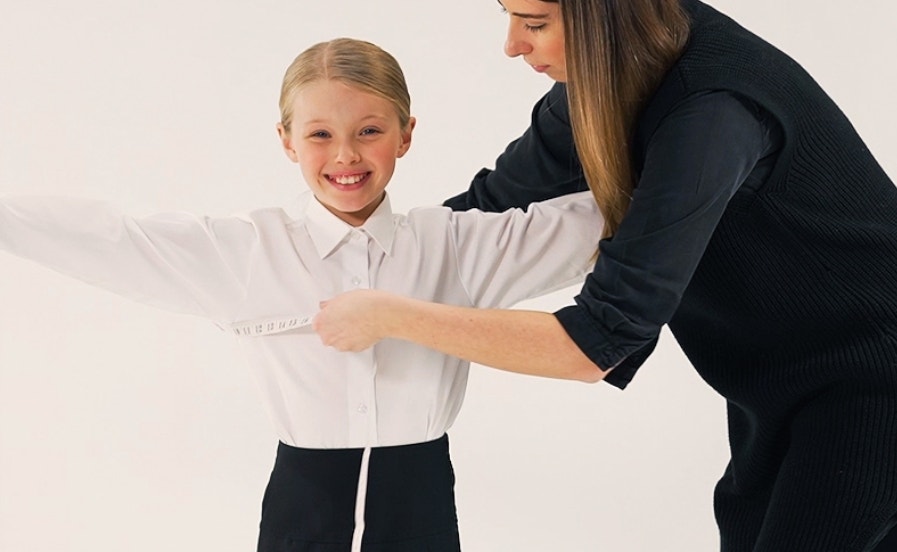 Size Guides
We have a great range of size guide charts and sizing videos so that you can shop for your child's uniform with complete confidence! Take a look at all our sizing tips and guidance on our Size Guide page to see how simple measuring at home can be!
Frequently asked questions
How do I change my password?
Go to the My Account page and click the "Change Password" link. Type in your current password, enter a new password and confirm the new password, then click the "Save" button.
How do I change my email address?
Go to the My Account page and click the "Edit" link. Select "Change Email", type in the new Email Address and your current password, then click the "Save" button.
Can my account have multiple children?
Yes - if you did not add more than one student when creating your account, you can do so on the "Managing Students" page via the "My Account" page. There is a limit of 10 students per account.
One of my students has finished school. How do I remove a student from my account?
You can remove students from your account on the "Managing Students" page via the "My Account" page. Find the student you want to be removed from your account and move them over to the "Graduated Students" section.
Can I change the school my student is assigned to?
Yes - you can edit the school a student is assigned to on the "Managing Students" page via the "My Account" page. Find the student you would like to edit and click the pencil icon.
Can I order for more than one student in the same purchase?
Yes - you can order for as many students as you like within the same purchase.
My students go to different schools. Can I purchase from both schools in the same order?
You can order for students from different schools at the same time. The only difference is the order will no longer be able to be Delivered to School.
If the account is set up in my student's name, will my credit/debit card still be processed?
Yes, the name on the account does not need to match the name of the person making the payment.
Can you tell me which items are compulsory for my school?
On the School Store, you can see which items are compulsory, all other products are optional.
Do you accept American Express/Amex?
No, we do not accept American Express.
We recommend checking your child's measurements before buying, using our top tips to ensure the best fit. To get the most accurate measurements, where possible measure over the undergarments most likely to be worn, rather than over outer clothing.
Please Note: All of the sizes of our garments are given in inches.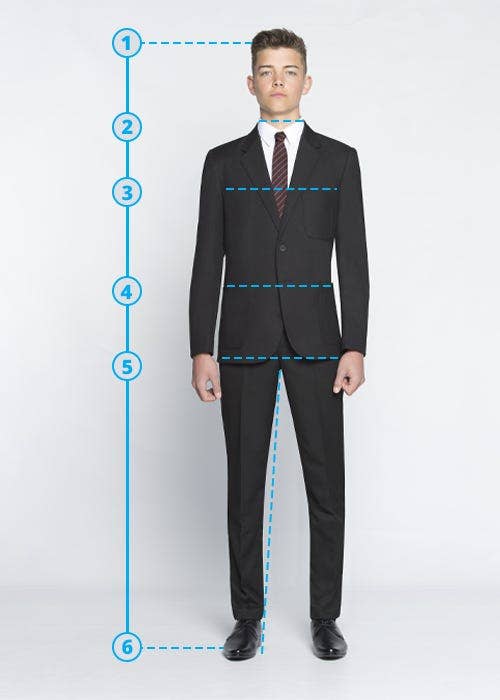 Height – This is best done barefoot, with feet together flat on the ground and back against a wall; measure from the top of the head to the ground.


Neck – Place the tape measure where the shirt collar would normally sit around the base of the neck. Leaving a little extra room is very important so that the collar is comfortable, so make sure not to pull too tightly.


Chest – Take the tape measure through the underarms, around the fullest part of the chest.


Waist – Measure the natural waistline, not pulling too tightly to ensure comfort.


Hips – Standing straight with the heels together, take the tape measure around the fullest part of the bottom.


Inside leg – This time shoes on; measure from the inside leg to where the trouser is normally worn on the shoe. If you're unsure, trousers should sit approximately 5cm from the ground.
How much does delivery cost?
Home delivery costs £4.50 for orders under £70.00.
Home delivery is free of charge if your order is over £70.00.
If your school offers a weekly delivery, this will also be free of charge.
When will my delivery arrive?
All items in stock will be delivered within 5 working days. If you have placed an order that includes an out-of-stock item, it can take up to 3-4 weeks to receive your delivery in full.
Pre Order items
Pre ordered items are estimated to arrive into our warehouse within 3 weeks, however in some cases it may take longer. When they do, we will despatch your pre ordered items and a confirmation email will be sent along with your tracking information.
Please note : If a pre order item has been placed along with in stock items, we will hold your full order until we can despatch in one go. Should your pre order items exceed 3 weeks to arrive into stock we will despatch your in stock items and any pre order items will follow as soon as they become available.
Does my delivery to home need to be signed for?
Yes, however, we are able to leave the parcel with a neighbour or in a safe place.
When I select 'Deliver to School', where do I collect my order?
Deliveries are usually made to the school's main office, your parcel will be labelled with your student's name. For more information please contact your Schools main reception.
Can I have my order delivered to an alternate address?
At the point of order, you can select from your list of delivery addresses, or you can enter a new address. However, once your order has been placed we're unable to amend the address details.
Am I able to book a specific delivery time/date?
No, we use a courier company for our deliveries, therefore, we're unable to specify an exact date or time. Deliveries can be between 8:30 am - 5:30 pm, Monday to Friday.
Can I come and collect the order from you?
No, we do not have the facilities for collections.
If the garments do not fit, can I exchange them?
No, we offer a 30 day Returns Policy on all goods. Items which are not in their original packaging or have any tags removed will not be eligible for a refund. We do not offer an exchange service and all returned items will be refunded via the original payment method.
How do I return an item?
Please post any returns via a post office using the pre-paid label enclosed in your package along with the returns form. The Post Office will provide you with a receipt and a tracking number, which will enable you to trace the parcel. Please keep hold of this receipt until your return has been completed and your refund has been received.
Do I have to pay for returns?
No, all of our returns are free of charge.
How long does the returns process take?
Please allow 10 working days for the parcel to arrive and the refund to be processed.
Can the school return the items for me?
No, it's the parents/guardians responsibility to return the items.
What should I send the items back in?
Please use the same packaging you received the items in, however please ensure the pre-paid sticker covers your address label to avoid the parcel being returned back to you.
This prize draw includes all SWI orders made online in June & July 2022.
Your Order ID will be entered into the draw and if you are drawn as the winner you will receive a full refund for that order.
To be entered into the prize draw, your Back to School shop must be purchased between 1st June 2022 - 31st July 2022.
There are a total of 25 prizes only to be won.
The winners will be drawn at random by 20th August 2022.
No minimum spend is required.
Customers can be entered into the prize draw multiple times if more than one order/ in-store purchase is placed, however, you can only win back the cost of 1 order.
Your prize (a full refund for your purchase total) will be refunded by 30th September 2022.