The SWI website has changed - What's new?
We have changed our website to improve upon our customer service. We are committed to following our brand values of providing the best possible service to our customer's at a fair price.
Order History and Reordering
It is essential to us that we make school shopping as simple as possible! Keep track of your orders by easily checking your order history on your account. You will also be able to reorder a previous purchase with the simple click of a button.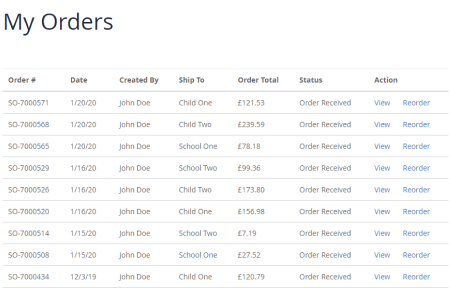 Simpler Student Management
We have enhanced our student management feature to make it even easier for you to create and manage your students. You will find which student you are shopping for at the top of the page at all times, making it simple to switch between them. As well as this, you will now be able to graduate students who have left school and no longer need our services.

Finally, to take steps towards gender neutrality and in order to support those who wish to take those steps with us, we have provided the options of 'other' and 'prefer not to say' when stating a student's gender.
Easier to use on Mobile Devices
We noticed that our customers prefer to use mobile devices to order their school uniforms and sportswear, so we have made our website much more mobile-friendly so you can shop on-the-go.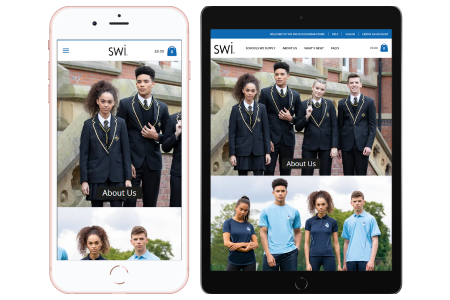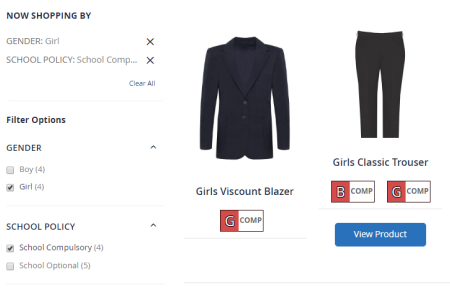 In tune with School Policies
Schools work hard preparing their school policies so that every child will arrive at school wearing the correct uniform and sportswear. In support of this, we have made it easier to know what your school states is compulsory and what is optional to wear. With the new filter options on the school store, you can check what your school wants you to purchase. Also, SWI stocks a large range of school-approved accessories that will make school life easier!
Improved Security
We want our customers to know that their data is in safe hands. We have made our website faster, more secure and safer for our customers. This means that if you are a customer from our old website, you will need to reset your password to login. For help please visit our FAQ page.
More to come!
We are always looking at ways we can improve our service and make our customers' experiences with us the best it can be. So that you are always kept in-the-know, this page will be regularly updated with any changes we make.